Bridges are a solution for missing teeth which create a 'bridge' between the gaps which can occur with tooth loss. During your consultation we can help you determine if bridges are a suitable option for you.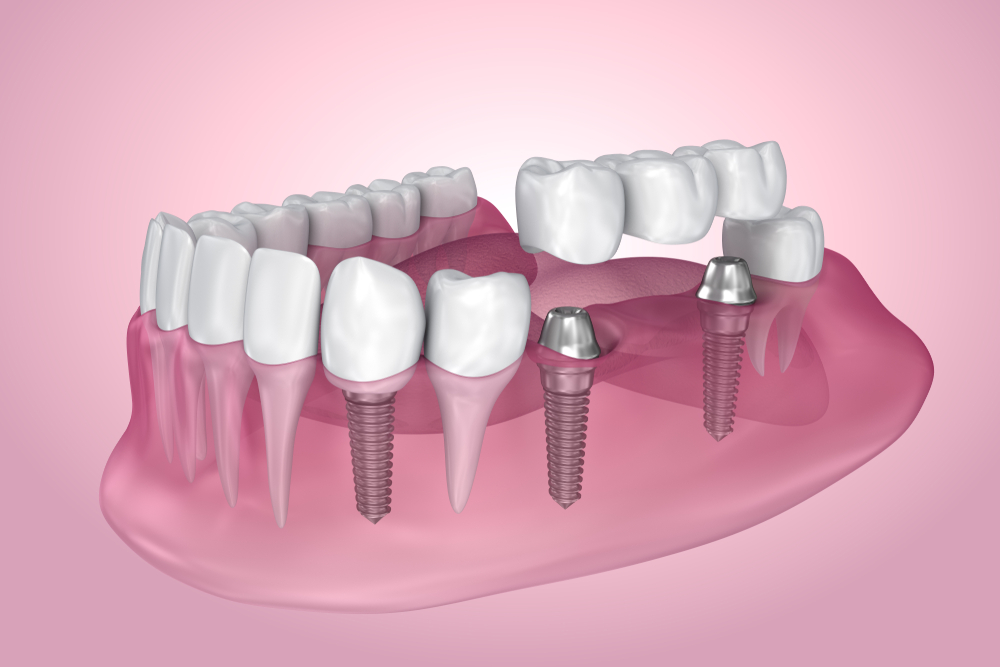 During the consultation we can answer any question that you may have regarding the treatment options and can highlight the advantages that a bridge may be able to provide you.
Bridges can be used to:
Fill the space of missing teeth.
Maintain facial shape.
Prevent remaining teeth from drifting out of position.
Restore chewing and speaking ability.
Restore your smile.
Upgrade from a removable partial denture to a permanent dental solution.
Treatment usually requires two or more visits.  While the teeth are numb, anchoring teeth are prepared allow for a crown.  Next, a highly accurate impression (mould) is made which will be sent to a dental laboratory where the bridge will be fabricated.  In addition, a temporary bridge will be made and worn until your next appointment.
At the second visit, your permanent bridge will be carefully checked, adjusted, and cemented to achieve a proper fit. You will receive care instructions at the conclusion of your treatment.  Proper brushing, flossing and regular dental visits will aid in the life of your new permanent bridge
Resin retained: 
These require very little/no tooth preparation. The bridge consists of a false porcelain tooth with a metal wing. The metal wing is bonded onto the tooth adjacent to the space with an adhesive dental cement. RBBs can last up to 7 years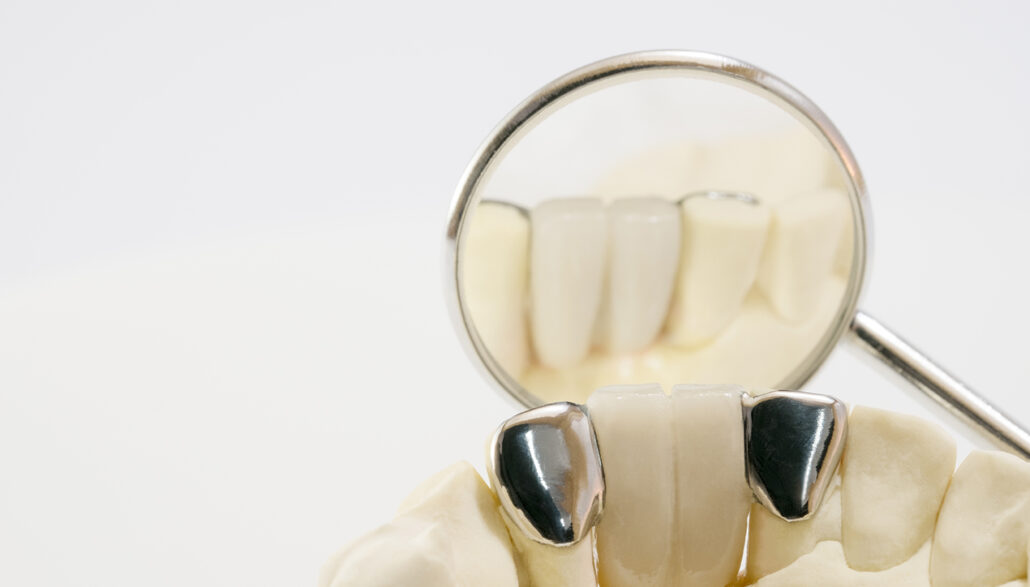 Conventional: 
More traditionally bridges involve preparation of the abutment teeth (similar to crown preparations) and the bridge would be cemented into place. They are good for replacing one or more teeth and this type of bridge has a long history of success. They can be made in metal-ceramic or all ceramic.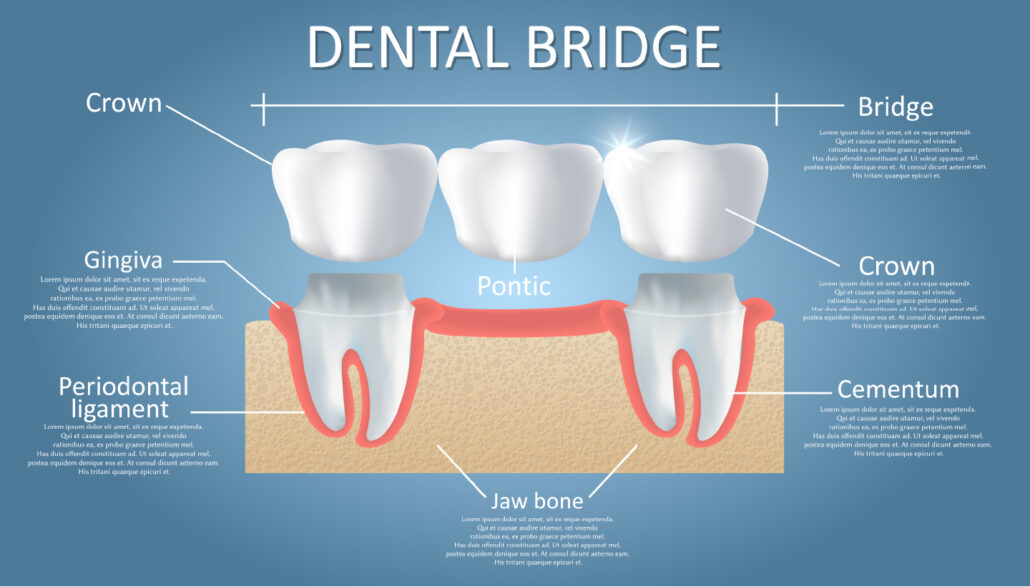 Visit Our Social Media Pages for News, Reviews and more 

Just as you should visit your dentist twice a year, you should also aim to visit your hygienist every six months, unless directed otherwise.