A smile makeover is no longer just for models and film stars.
With revolutionary new techniques and virtually painless treatments, a Smile Makeover and cosmetic dentistry is now readily accessible for almost anyone that is unhappy with the appearance of their smile or teeth.
How it works
Smile makeover procedures may include teeth whitening and straightening. It may even involve porcelain veneers or crowns, gum lift or bonding, or a complete restoration. Each situation is totally unique, you have full control over what you would like to achieve. Your smile makeover may be possible to complete in just several weeks or phased over time if you prefer. It all starts with a cosmetic consultation with on of our dentists!
Have you got chipped, cracked, discoloured, worn or crooked teeth? Porcelain veneers could be an ideal solution to brighten and rejuvenate your teeth and smile.
Heralds Way can offer truly beautiful, long-lasting and natural looking porcelain veneers often in two to three weeks.
How it works
Porcelain veneers can vastly improve your teeth and smile particularly if your teeth are:
Badly discoloured teeth: Whitening does not always work or may need too much maintenance. If the discolouration penetrates very deep into the enamel layers, it is often difficult to remove with whitening alone.
Slightly crooked, uneven or gaps between teeth: Orthodontic treatment is not for everyone and veneers can offer a quicker solution when compared to orthodontic treatment that traditionally takes months
Malformed teeth: Such as unusually shaped, defective tooth enamel or spots on teeth are vastly improved.
Ageing teeth or wear and tear: Worn, chipped or aged teeth can look amazingly rejuvenated.
Trauma: Fractures, cracks or broken teeth due to trauma are effectively treated.

Visit Our Social Media Pages for News, Reviews and more 
Home whitening is a safe and cost effective way to gain the smile that you have always wanted!
How it works
After a thorough oral examination and foundational gum health, precise moulds of your upper and lower teeth are taken, from which slim bleaching trays are made. These trays are then used to deliver the whitening gel to your teeth. Results of home whitening can vary from person to person and depend on the nature and severity of the staining. The average time for noticeable results is 2-3 weeks. The effects of the home whitening process can last for several months but lifestyle factors such as smoking, eating and drinking highly coloured foods and liquids play a large role in the formation of new stains. However, as the trays have been fabricated to fit your teeth exactly, they can be reused at any time provided they fit well.
Some sensitivity during use of either whitening procedure is normal. This can occur due to receding gums, wear of the teeth and tiny cracks in the top layer of the teeth (enamel). This sensitivity is transient and generally lasts no longer than a day or two. Specific toothpastes and products are available to help with any low grade sensitivity experienced.
If you are unhappy with the appearance of your smile, you are not alone. Many adults do not have the straight teeth they've always wanted because they don't have two years or more to spend in braces, and metal bars and brackets can be difficult to fit into professional and personal schedules. Heralds Way offers a range of discrete orthodontic treatments which can prevent and correct a number of malalignment issues, helping you maintain a healthy dentition in the long term.
Ceramic Braces
Ceramic Braces provide the same corrective treatment as traditional metal braces but are made from white or clear ceramic material. They are a discreet option which are still as strong as wire braces.
Invisalign Aligner™
Invisalign is the "Near invisible" way to straighten your teeth without wearing conventional braces. Invisalign uses a series of clear, removable custom-made aligners to move your teeth. You remove your aligners before you eat and drink, hence, there are no food restrictions or problems with flossing or brushing. This technology is also more comfortable, avoiding the mouth abrasions that can be caused by the metal and wires of conventional braces. And this technology is also more convenient, since you are likely to spend less time in the doctor's office getting adjustments.
Invisalign uses 3-D computer imaging technology to design the complete treatment plan, from the initial teeth positioning to the desired final positioning.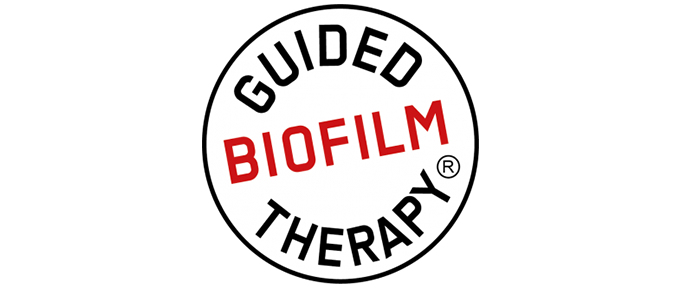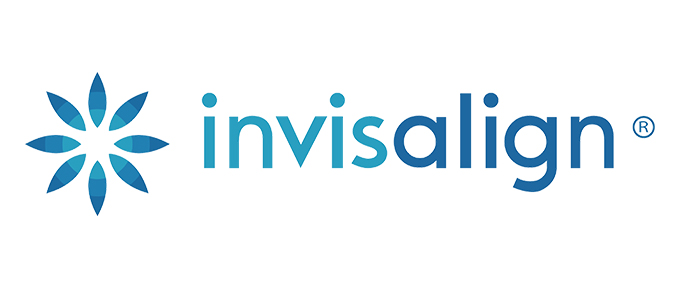 Many facial wrinkles occur when we use our muscles to form facial expressions. The wrinkles formed during a facial expression are called dynamic wrinkles. During our younger years our skin springs back to its initial position but as we get older these wrinkles remain on the skin. The wrinkles and folds present at rest are called static wrinkles.
Our technicians are happy to provide education and advice to patients who are considering Facial Aesthetic treatments.
There is often a desire to slow down the ageing process, and we offer several treatments which can help you move toward your desired appearance. Among the options available, patients can choose:
Wrinkle relaxing injections
Dermal fillers
Anti-wrinkle injections, are composed of a natural, purified protein. Due to restrictions the actual name of the anti-wrinkle injection cannot be used here. When injected into specific facial muscles, wrinkle-causing muscles are relaxed to reduce dynamic lines and create a younger, softer, and natural-looking appearance.
Treatments with anti-wrinkle injections involve having a number of small injections in the treated areas. The process takes only a short time to perform. The needles used are extremely fine, and only a small volume is injected. The discomfort experienced is minimal and well tolerated. You can opt to have anaesthetic cream or ice put on the area prior to treatment to help reduce any discomfort. The effects of anti-wrinkle injections are generally seen only after one to two weeks. You will gradually notice a gradual relaxation of the muscles treated. This can start at 2-3 days, but may take up to two weeks to be very noticeable.
Normal activities may be resumed after treatment. However, you will be instructed not to exercise, lie down, or touch the treated areas for 4 hours.
The results are dependent on the dose administered and can last up to 4 months, but generally on the first few sessions, the longevity is usually shorter; around 3 months. Studies have shown that anti-wrinkle injections are more effective and last longer when given at regular intervals of 3-4 months due to progressive weakening of the muscles treated. If at any time, you decide to cease treatment, your muscles will return to normal and the wrinkles return to their previous state.
Dermal Fillers is a treatment that again are performed for improving wrinkles and creases, using a series of small injections into the skin. A mild local anaesthetic can be offered to minimise discomfort for patients. You can also enhance the beauty of your lips with dermal lip fillers. Lip augmentation is a non-surgical treatment to alter the shape and volume of your lips through a lip filler injection.

Just as you should visit your dentist twice a year, you should also aim to visit your hygienist every six months, unless directed otherwise.